Mind Garden highlights mental health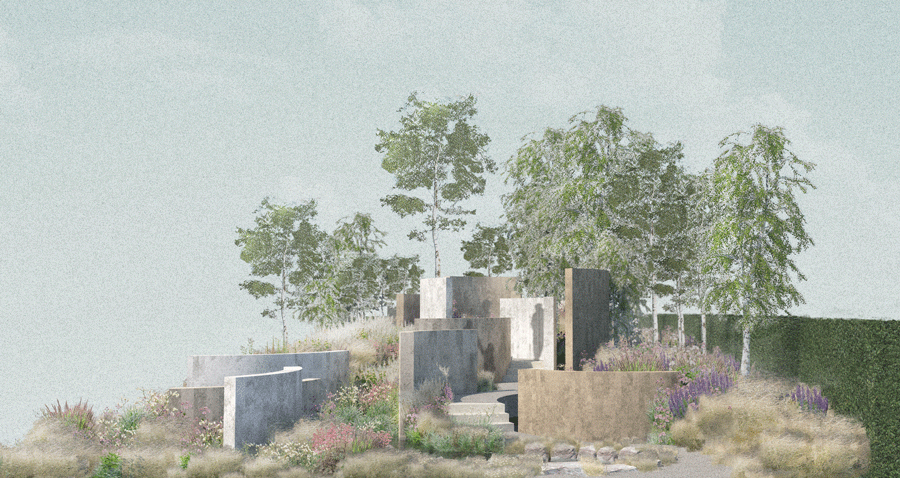 The mental health charity Mind will be hosting a garden on Main Avenue at the 2022 RHS Chelsea Flower Show, funded by Project Giving Back and designed by eight-times RHS Chelsea gold medal winner, Andy Sturgeon.
The garden takes the form of a sanctuary for conversation with a circular seating area set within curved clay rendered walls – it's a place to sit side-by-side and share experiences and advice, surrounded by meadow-like spaces and calming birch trees. A gravel path arcs down to a lower level, bringing people together before the garden opens out before them.
The nation is currently facing a mental health crisis – it's been two years since the pandemic started and that time has taken a brutal toll. Mind reveals that two in three adults say their mental health has worsened since the first national lockdown. However, the charity points out that more positively, research has found that spending time outdoors is the most popular way to cope.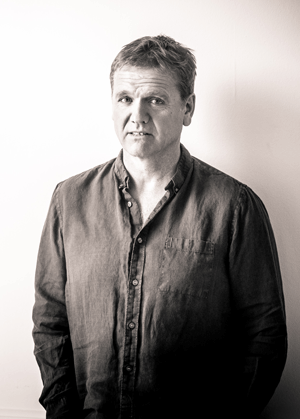 Andy Sturgeon (pictured left) comments: "I chose to design a garden for Mind because time in nature can transform how you feel. It's a very tactile space. On a deep emotional level, gardens make people happy. They make people relax, and you can see people behave differently when they are in that environment. In the Mind Garden, I want people to feel embraced by the garden. I want people to feel protected when they are in it."
In the lead-up to his garden design, Andy met with Mind volunteers who shared their experiences of mental health problems and how opening up to others, gardening and the outdoors has helped them.
Volunteers such as Faris Khalifa, 33, from Liverpool who explained that his depression and PTSD can be debilitating and how gardening helped his mental health unexpectedly.
Chief Executive of Mind, Paul Farmer, points out that they are incredibly grateful to Project Giving Back and to Andy Sturgeon for giving the charity the chance to create a garden at the iconic RHS Chelsea Flower Show: "This is a unique and special opportunity to tell Mind's story, which has come at a crucial time given the challenges so many of us have faced over the last couple of years.
"Wherever you do it, talking to others can make a world of difference to your mental health. It can help you feel less alone. It can help you feel understood. But we know that getting together in nature especially can help facilitate conversations and improve our wellbeing. That's why the Mind Garden is designed to be the kind of place where people can connect, be themselves and open up about difficult experiences."
Andy is one of the UK's leading garden designers who is inspired by art and architecture. His work explores the relationship between plants and structure and the wider landscape. He is no stranger to RHS Chelsea having been awarded eight Gold Medals at the Show and three times 'Best in Show'. Andy lectures around the world and is a published author, journalist and broadcaster. His work can be viewed at: https://www.andysturgeon.com
You can find out more about the Mind Garden at: www.mind.org.uk/chelseaflowershow
Image credits: banner of garden design ©Andy Sturgeon