NGS Online talk series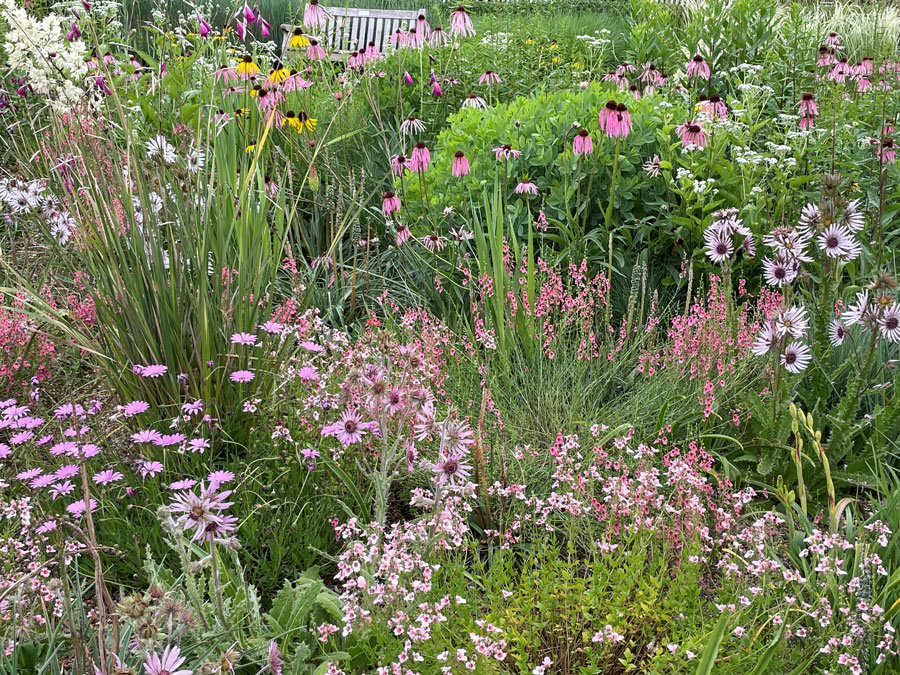 The National Garden Scheme has arranged for three online talks in their new autumn season focusing on the fundamentals of organic and sustainable garden practices. The talks will look at the exciting biodiversity that can be created in our gardens and explore the abundance of biodiversity with top designers.
Fergus Garrett will explore biodiversity at Great Dixter while Tom Massey and Sarah Mead will outline the extraordinary journey of planning and design that led to their award winning Gold Medal garden at the 2021 RHS Chelsea Flower Show, and the inspiration behind the Yeo Valley Garden. Professors Nigel Dunnett and James Hitchmough will talk about the 'Sheffield School' of style and planting.
Tuesday 9th November, 7pm sees CEO of The Great Dixter Charitable Trust, Fergus Garrett, talk about the biodiversity of one of the UK's most famous and much-loved gardens. Great Dixter is famous for its intensive flower garden and known for its colourful displays and Fergus will talk about the recent Biodiversity Audit at the garden which has shown the garden to be as rich (in fact richer) than the countryside surrounding it.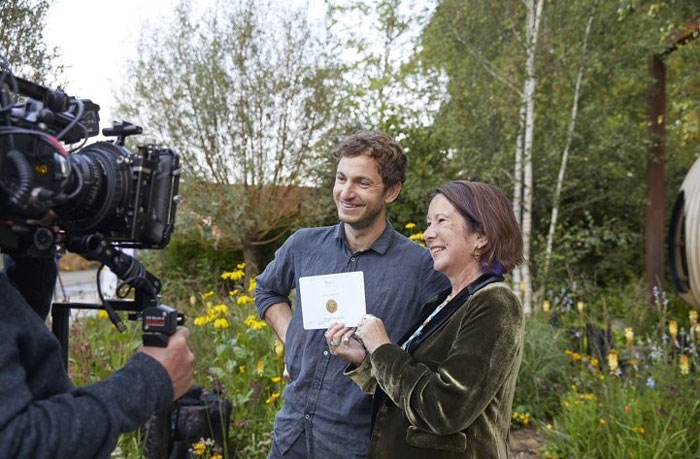 Saturday 23rd November at 7pm sees Sarah Mead from Yeo Valley Organic Garden and designer Tom Massey, (pictured above) talk us through their two-and-a-half-year journey towards the one and only September Chelsea 2021 and the first Gold Medal and People's Choice win for an organic garden.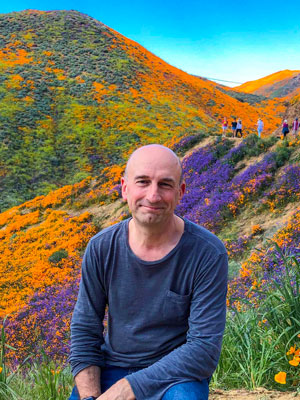 Tuesday 7th December at 7pm will see The Sheffield School approach to sustainable planting with presenters Nigel Dunnett (pictured left) and James Hitchmough who are both renowned for a series of internationally important projects, not least the London Olympic Park.
Their talk will focus on a selection of their projects, bringing to life the plants and landscapes championing the sustainability which they believe should underpin everyone's garden today.
"We're delighted to be bringing these three highly topical talks to life this year with some of the leading exponents of sustainability, organic gardening and biodiversity," says National Garden Scheme Chief Executive, George Plumptre. "Connecting our created garden spaces with nature has never been more critical, and these three talks are guaranteed to inspire many to adopt and explore more sustainable gardening practices."
The autumn talks are all £10 each (with all proceeds supporting some of the UK's best-loved nursing and health charities that the National Garden Scheme has supported since 1927).
For tickets and more information please visit: https://ngs.org.uk/product-category/online-events/online-talks/
Images ©courtesy National Garden Scheme – banner, meadow designed by James Hitchmough.