Perennial festive dinner to welcome royal guest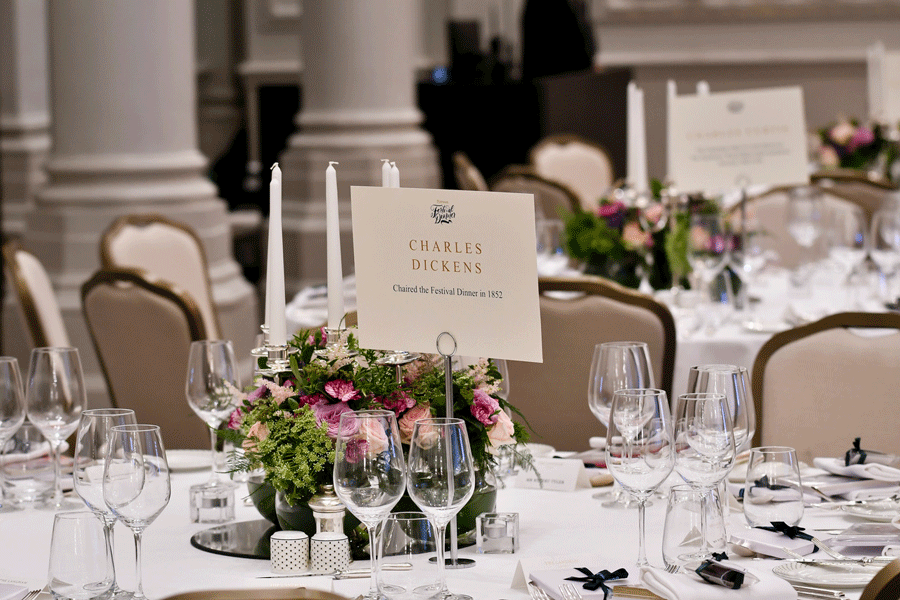 HRH Princess Alexandra, Patron of gardening charity Perennial, will be guest of honour at a glittering 180th Anniversary Festive Dinner at the Corinthia Hotel, in London, on 11th October.
Guests will enjoy a champagne reception with live music from harpist Hayley Wild, followed by an exquisite three course dinner. The black-tie event will also be attended by President, Alan Titchmarsh VMH, who will give an after-dinner speech. There will be a live auction with prizes including the chance to spend the day with Alan and the team from ITV's 'Love your Garden' and royal box tickets for the Royal Variety Show 2019.
The evening aims to raise over £30,000 for the charity and Director of Marketing and Fundraising at Perennial, Anita Bates, is delighted that HRH Princess Alexandra will be joining everyone for the Festive Dinner: "Perennial's history lies in the great estates of Britain and as we celebrate 180 years of the charity for people in horticulture, it's important we recognise that we are as relevant today as we were in 1839. The Festival Dinner is a chance to show your support for Perennial in the company of friends, colleagues and well-known faces from across the industry. It's a not-to-be missed event," she said.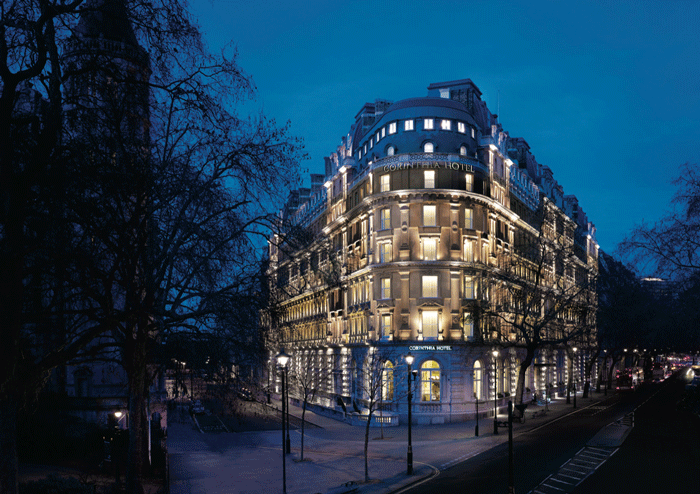 (above) Corinthia Hotel in twilight
The evening is the perfect opportunity to catch up with friends and colleagues while enjoying great food, music and an exciting live auction. This year's Festive Dinner is made possible with sponsorship from the London College of Garden Design and Lumley Insurance.
Individual Festival Dinner tickets cost £320 or a table of 10 is £2,200. Tickets are still available – please visit www.perennial.org.uk/festivaldinner
Perennial helps anyone who professionally creates or maintains gardens, parks, sports facilities and other green spaces. To find out more about their work and what a difference to the lives of people in horticulture the charity can make, please visit their website at: www.perennial.org.uk
Photo credits: Banner photograph ©Gavin Dickson, Perennial.