Peter Donegan to host RHSI Talks Stage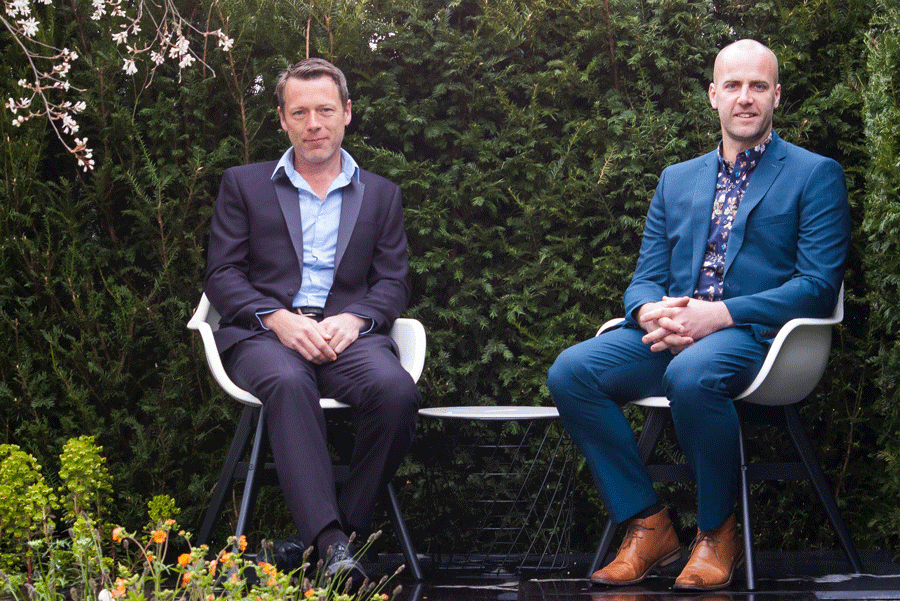 Dublin-based Garden Designer Peter Donegan, will host the Royal Horticultural Society of Ireland (RHSI) Talks Stage at their forthcoming show on Sunday 28th July 2019.
Set in the beautiful parkland setting of Russborough, Blessington, Co. Wicklow, there will be plenty to occupy both the experienced and novice gardener, children and families at the Show.
This will be Peter's first stage appearance as MC since interviewing BBC's Terry Walton at the Royal Horticultural Society's Talks Theatre at RHS Flower Show Cardiff in April this year. The RHSI Show will also see Peter teaming up once again with contractor Ed Burnham, the brains behind the build of no less than 16 RHS Show Gardens (including Donegan's silver medal winning design celebrating garden charity Perennial's 180th anniversary at RHS Cardiff in Spring 2019).
Among the list of accomplished horticultural voices planned for the Theatre, staged at the stunning Russborough House Hippodrome, TV Presenter and stalwart of BBC's Gardeners' Question Time, Anne Swithinbank, will be one of those interviewed by Peter.
The RHSI and The Alfred Beit Foundation have teamed up for the third year to host this already established garden show. There will be garden design clinics, music, demonstrations, workshops and garden tours.
Leading nurseries, including Camolin Potting Shed, Leamore Nursery, Rare Plants Ireland and Shady Plants Nursery will head up those wishing to pick up some specialist plant advice as well as select stalls for garden accessories, cut flowers and botanic-inspired art and craft.
Show Director, Elaine McDevitt is delighted by the surge of support for the Show, from speakers, gardeners and nurseries: "It's an honour to bring so many interesting people together in this most beautiful of settings to help spread an important message and have some fun in the process," she says.
This year, the Show focuses on sustainability and biodiversity with the day's activities taking place under five main banners – Grow, Learn, Explore, Shop and Eat.
The Talks Theatre in the Hippodrome hosts under the 'Learn' banner and will see Peter introducing such luminaries as E'anna Ni' Lamhna, Oliver Schurmann, Mick Kelly, Hazel Proctor and Hester Forde, in addition to Anne Swithinbank and Ed Burnham.
In 2018 Peter was selected to represent Ireland in the design and realisation of the Irish WW1 Centenary Peace Garden in the moat of the Chateau de Peronne in the Somme region of Northern France and in the Spring of 2019 Peter became the first Irish Designer to design and win an RHS Medal for a Garden at RHS Cardiff.
"I am delighted to be acting as MC for the RHSI Talks Stage," says Peter. "It will be a privilege for me to introduce so many talented guests at the Show."
Advance admission tickets are available now via Eventbrite and rhsi.ie 
The Show runs from 10am to 5pm on Sunday 28th July 2019 at Russborough House & Parklands, Blessington, Co. Wicklow.
Banner photograph: ©TimHowell – Peter with Ed Burnham at RHS Cardiff.