Services charity sanctuary garden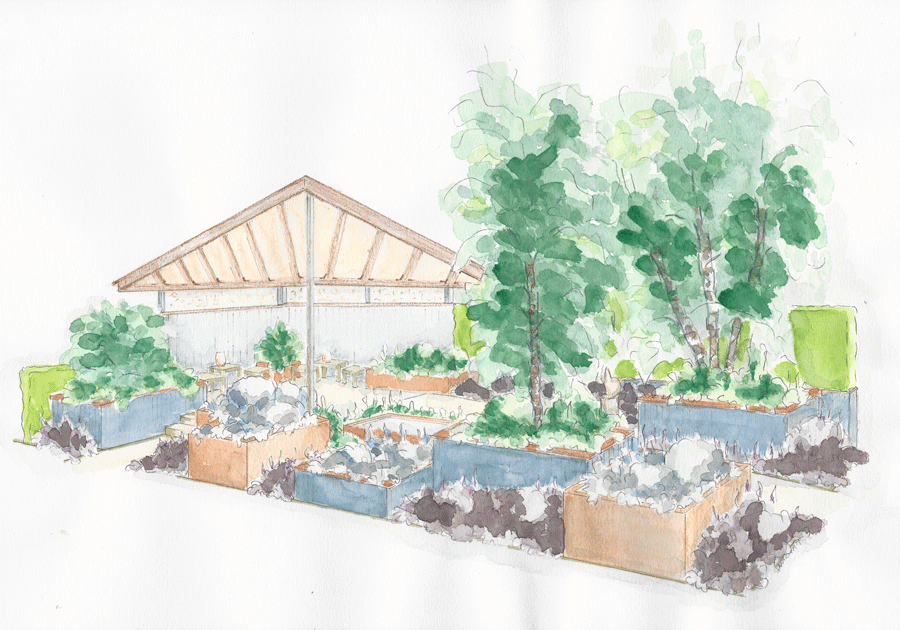 The backdrop of the Royal Hospital Chelsea is certainly the perfect setting for the Sanctuary Category 'SSAFA Garden, supported by CCLA' garden at this year's RHS Chelsea Flower Show.
Designed by Amanda Waring, the garden is designed to offer a quiet, secluded area within a larger garden, providing a place of calm and respite for those staying at Norton House, run by the SSAFA, the Armed Forces Charity. Norton House offers free supportive accommodation to families and friends of service personnel being treated at the Defence Medical Rehabilitation Centre (DMRC).
The pandemic has highlighted the importance of the garden at Norton House and this space with the enclosure of the timber walls and hedging, creates an area of security and quiet reflection.
The wing shaped roof structure in the design will echo the lines of Norton House while the gentle sound of the infinity water feature and the movement of the layered planting are intended to restore and lift spirit. The tonal colours of the porcelain paving and timber and copper planters reflect the traditional military palette, bringing warmth and familiarity to those enjoying the garden.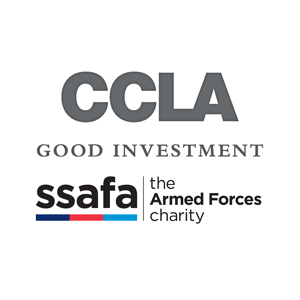 The layers of tonal colours sitting within the block planting of dark blue/purple with bronze foliage, light blues and greys, greens and whites, represent the Navy, Army and Air Force respectively.
Amanda has been awarded an RHS Silver-Gilt Medal at RHS Chatsworth in 2018 and at Tatton Park in 2015, and Gold Medals at RHS Hampton 2016 and RHS Tatton 2014 (also Best in Show). Amanda has come to garden design as a second career, having been in the furniture industry for 30 years. She is still involved with the Worshipful Company of Furniture Makers (a City Livery Company) and will be installed as their Senior Warden during the build of the Chelsea garden.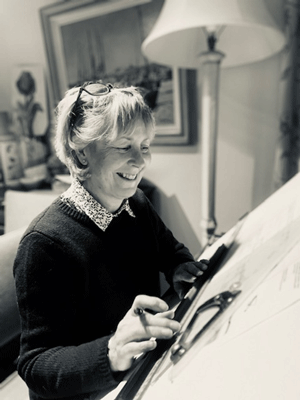 Amanda (pictured left) is delighted to have the opportunity to design the SSAFA garden, commenting: "It is a huge privilege to design a garden for RHS Chelsea, and has been a long-held ambition of mine to do so. The Garden for SSAFA's Norton House in Leicestershire, which will provide so much on-going pleasure for the families of service personnel being treated for injury nearby.  My currently serving son in the Army and has been deployed on operations during his 12-year career. I have drawn on my own experiences of being part of this extraordinary military family to design a garden that supports what I know to be an outstanding charity doing incredible work for our service men and women.  CCLA our major sponsor, previously worked with us at RHS Hampton Court and RHS Chatsworth, they have a brilliant team who give encouragement and support throughout the process."
We wish Amanda and her team well in their preparations for RHS Chelsea.
The 2022 RHS Chelsea Flower Show runs from 24th to 28th May 2022.