Sowing roots – Garden Museum new exhibition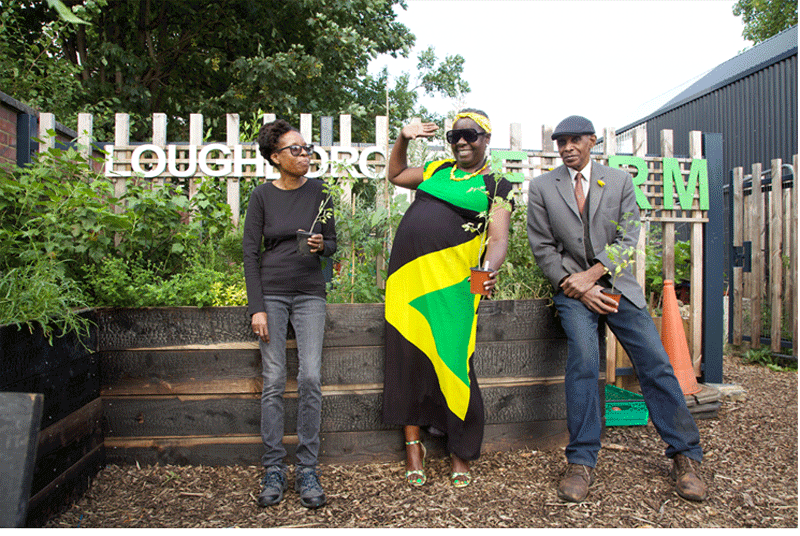 A new exhibition at London's Garden Museum – 'Sowing Roots' from 15th November 2021 to 20th February 2022- is a first of its kind journey into the history of the gardening cultures and traditions that Caribbean people carried with them when they moved to the UK after World War II.
From breadfruit, provision grounds and botanical gardens to chocho, ackee and the green spaces of London, how did the horticultural knowledge and traditions of the Windrush generation shape their experiences of migration and community building in the UK? What plants and food did Caribbean migrants grow and where? How do their stories enrich our understanding of the power and joy of gardening?
As part of the exhibition, young people aged 15-21 interviewed and recorded the garden journeys of South London horticulturists of Caribbean heritage. These stories will be shared through photography, interview extracts, the loan of treasured artefacts and the gift of favourite plants.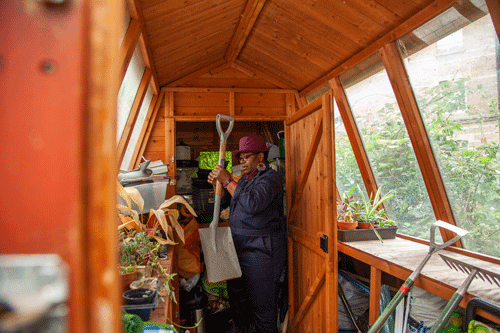 The exhibition features common themes to interviewees, from early childhood to more recent memories, including moving to the UK and eventually using gardening to feel connected with their Caribbean roots. Through this inter-generational sharing of knowledge and history, visitors will discover the untold stories of how gardening shaped the experiences of many who moved from the Caribbean to the UK.
Interviewees include Carol Wright (pictured above) who was born in Lambeth, Stockwell in 1966 after her parents migrated to the UK from Jamaica and Ghana in the 1950s. Volunteering as a community gardener for several years, in 2020 Carole launched the Blak Outside Festival on her housing estate.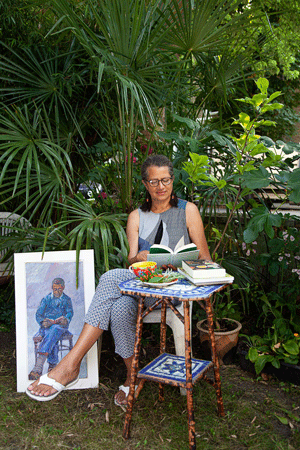 Janine Nelson (left) was born in Kingston, Jamaica and came to the UK as a child in 1968. Her mother had travelled to Jamaica as a teacher and artist pre-independence and met her father there. Janine is currently the Head of Gardening at the Garden museum.
Morgan Joseph (pictured below) migrated to the UK from Canaries, St Lucia in 1961. Morgan grew up around gardening and has continued with his passion of working with the land.
He is currently based in St Lucia where in 2015 he was awarded $50,000 from the Global Environment Fund to train young people in sustainable coral farming, reforestation and land conservation.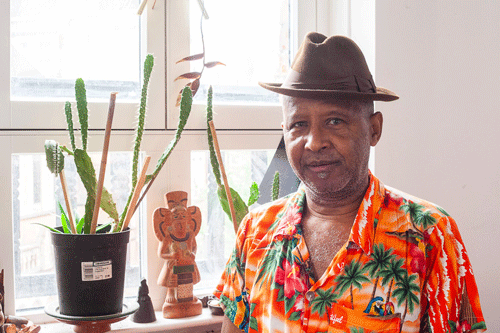 The exhibition is curated by Dr Ekua McMorris and Dr Elizabeth Cooper, in collaboration with the Garden Museum Head of Learning Janine Nelson and oral historian Jen Kavanagh. The project has been made possible thanks to a grant from the Lottery Heritage Fund in 2019. It is now possible after a year's delay owing to the pandemic.
Photo credits: Banner above: Volunteers at Loughborough Farm, London. All images ©Federico Rivas, Fotosynthesis