BBC Springwatch garden at RHS Hampton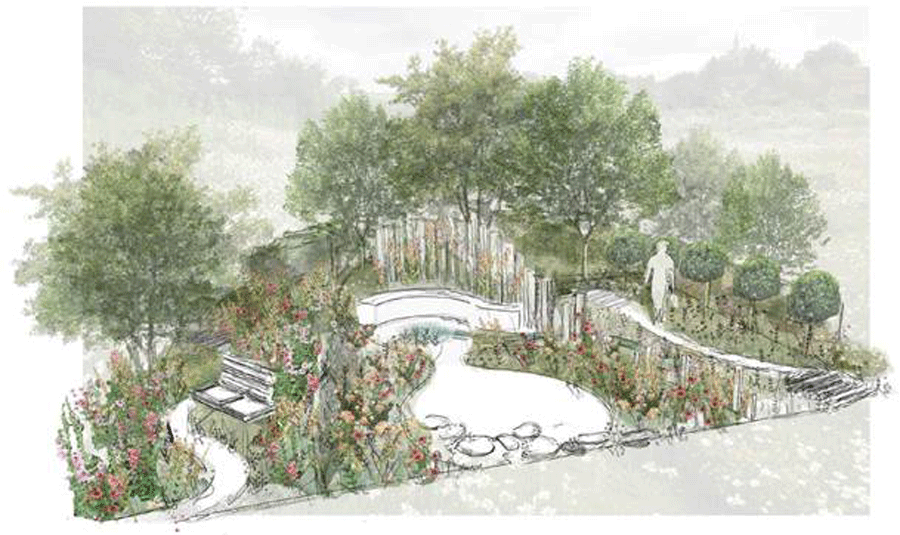 A garden reminding us of the importance of gardens for the nation's wildlife will be unveiled at the 2019 RHS Hampton Court Palace Garden Festival in July. Designed by award-winning designer Jo Thompson, the garden will demonstrate to visitors how we can re-wild our gardens and take steps to halt the decline of the UK's wildlife population.
Jo, will be working alongside wildlife gardener and writer Kate Bradbury, and together they hope to encourage the nation to turn their gardens into nature reserves. They will demonstrate a range of practical design elements, making small changes that can attract different species into outdoor spaces.
There will be three distinct spaces, representing gardens belonging to different neighbours, each featuring their own characteristics and key elements to encourage wildlife, offering shelters made from natural materials and a range of plants for pollinators alongside herbs, vegetable and fruiting bushes.
So, we have the first garden, owned by an older garden lover, who isn't able to garden as much as they used to, offering a cottage feel with untamed and wilder planting full of nettles providing the perfect habitat for wildlife. The second garden is ideal for families, with a lawn with daisies and clover forms, a curved dry-stone bench to encourage lots of bugs to live and nest among its gaps while behind the seating area is a curved palisade inspired by Kate's own summerhouse. The third garden belongs to a younger couple and features formal perennial planting rising from wildflower turf. Formal topiary punctuates the space as a smart Belgian paver terrace sits into a gentle slope.
Key to the design of the three gardens will be the wildlife corridors allowing insects, birds and mammals to travel from garden to garden. Not only does this lack of hard division between the gardens promote the idea of pathways for wildlife it also promotes the notion of working together for our environment.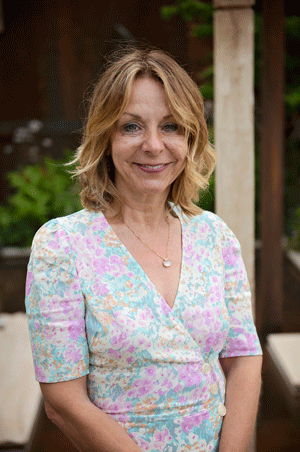 Jo (pictured left) comments that what she is hoping for with this show garden is how we can make small changes to have a big impact: "I was staggered to find out that private gardens cover a larger area than our nature reserves so I wanted to find a way to help harness the power we could all have to support our wildlife, whatever the look and feel of our garden," she said.
"That is why I chose three very different gardens to show that we can all make a difference, whilst also still having the gardens we want. I also want to encourage people to come together in their communities to chat about their gardens, discuss how they can potentially work together and foster a sense of community in people, as well as supporting wildlife. Gardening is a great way to open a conversation with your neighbours and having good relationships and getting outdoors can boost our health and wellbeing – a win-win as far I am concerned."
The RHS Hampton Court Palace Garden Festival is supported by Viking and runs from 2nd to 7th July 2019. Tickets and further information, please visit: www.rhs.org.uk/hamptoncourt
Picture credits: Garden design ©Jo Thompson; picture of Jo Thompson ©Reckless Gardener