Bridgewater wins European Garden prize
The RHS Garden Bridgewater has been awarded first place in the esteemed European Garden Prize and accolade that comes hot on the heels of Bridgewater's RIBA North West Building of the Year win in May for the architectural design of the Welcome Building.
RHS Bridgewater was shortlisted in the Design or Concept of a Contemporary Park or Garden category alongside two other gardens – La Pista 500 in Italy and Podzámecký Park in the Czech Republic.
The awards are organised by the European Garden Heritage Network (EGHN) a collective of around 200 parks and gardens from 15 European countries, including RHS Garden Wisley in Surrey.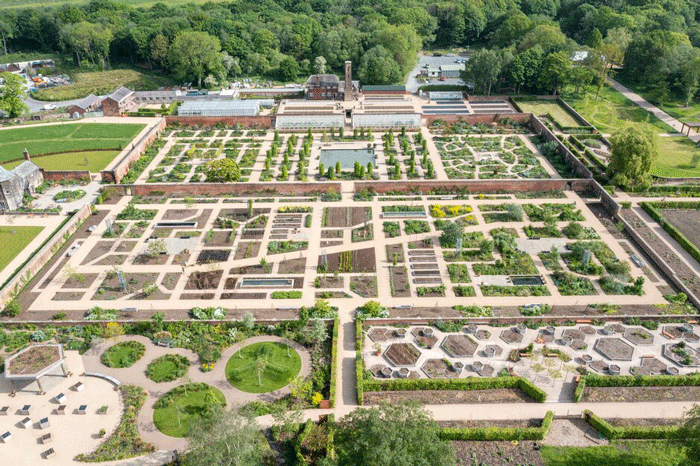 (Above:RHS/Kestrel Cam)
RHS Director of Horticulture, Education and Communities Tim Upson, who gave a presentation during the awards ceremony last week at Schloss Dyck in Jüchen, Germany, said: "The European Garden Award is one of the most coveted titles a garden can earn, and we could not be more delighted that RHS Bridgewater has been named the winner this year against strong competition from other outstanding projects from across Europe."
The head of RHS Bridgewater Richard Green was delighted with the award: "This is a wonderful tribute to the work of the incredibly talented team who realised a grand vision for our fifth RHS Garden, and we are grateful to the jury of their recognition of this very special project."
An international jury evaluated all entries on aspects including innovative implementation and management; urban development; sustainability; visitor and educational services or voluntary work and high-quality restoration or modern design of a park or garden.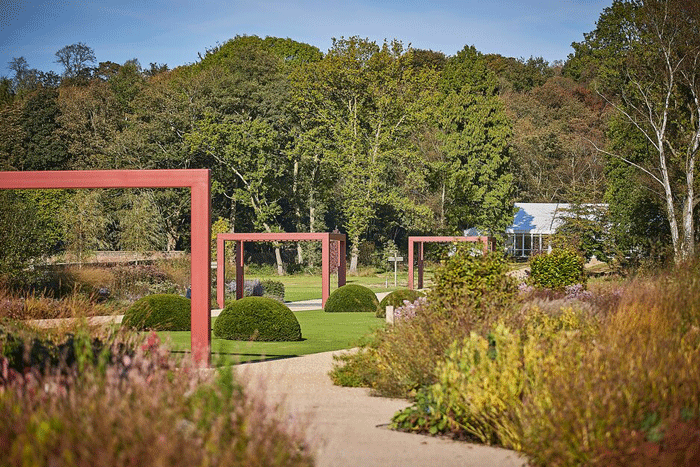 (Above: Worsley Welcome Garden ©RHS, Credit Mark Waugh)
The masterplan for RHS Bridgewater was designed by renowned landscape architect Tom Stuart-Smith. During the garden's construction between 2017 and 2021, the project became the largest hands-on gardening project in Europe. The restored 11 acre site includes restoration of the Weston Walled Garden featuring a number of spaces including the Paradise Garden, Kitchen Garden and Wellbeing Garden.
Elsewhere, an authentic Chinese Streamside Garden links the historic Ellesmere Lake to Moon Bridge Water. Further developments are to come at the garden including the new Blue Peter Garden opening in the autumn and the continuation of plans for the Chinese Streamside Garden.
RHS Bridgewater has been made possible by Salford City Council and The Peel Group. Salford City Council invested £19 million into the project which will bring substantial economic and tourism benefits to the city, its communities and the north west region. The Peel Group are custodians of the former Worsley New Hall estate where the garden has been created.
All images ©Royal Horticultural Society