Co-operative nurseries stand at RHS Chelsea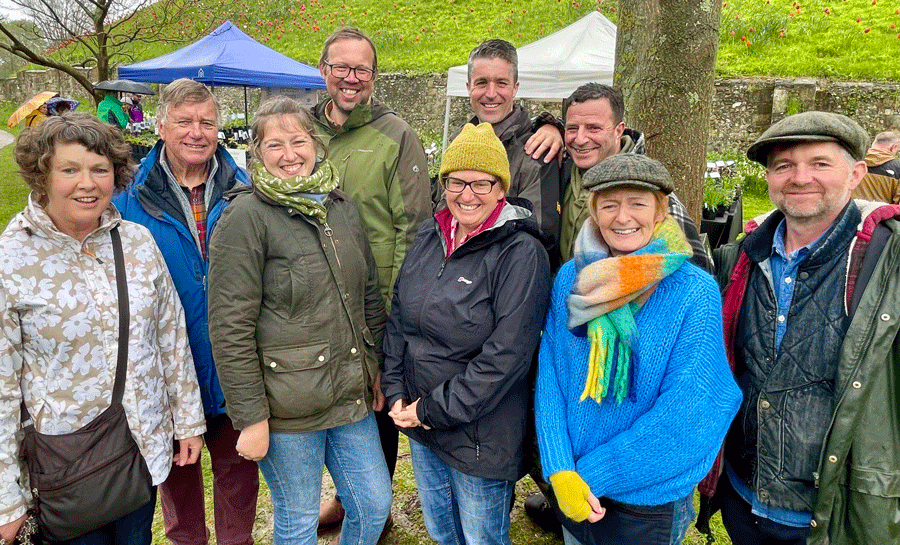 A group of co-operative nurseries from Kent and Sussex is hoping to lead the way by sharing the load and supporting each other at the 2023 RHS Chelsea Flower Show.
The Plant Fairs Roadshow (PFR) brings together a diverse collective of over 40 nurseries from across the south of England, keen to promote British growers and specialist nursery men and women.
Eight members of the group have been invited to create a stand at the Show, in the Floral Marquee, to raise their profile and share the beauty of buying plants from local growers who have a unique knowledge to pass on with each plant they sell.
The team is made up of nurseries who have exhibited at Chelsea before and new-comers to the event with the veteran exhibitors mentoring the newbies. The stand will be divided into eight smaller spaces for each individual nursery to showcase their speciality.
First-time Chelsea exhibitor and owner of Pineview Plants in Kent, Colin Moat, who is Chair of the PFR committee, explains that RHS Chelsea is a big commitment, especially if you are a small nursery or one-man, one-woman band: "Sharing the space, but delivering a unique snapshot of each nursery enables us to help each other both at the Show and at home too.  So, we can work together on the build, or man the stall at the show while someone else is needed for watering back at the nursery," he said.
Chelsea first-timers such as Miles Hayward from Miles Japanese Maples and Rachel Castle from Swallowfields will benefit from the knowledge of veteran Chelsea exhibitors like Annie Godfrey, Lisa Rawley and Graham Blunt.
Colin explains that the RHS are keen to get new blood coming through and it is good to have youth and enthusiasm supported in this way so that they can showcase their unique and interesting nurseries for the first time on the world stage.
The collective spirit is evident as nurseries have helped each other to develop their stock, find unusual plants and even help to erect each other's polytunnels.
Colin adds: "I've had people build parts of my nursery here in Wrotham.  For people like myself who grow 80% of our plants, propagated here on site, working together helps keep costs down."
Among the exhibitors on the Plant Fairs Roadshow stand:  multi-gold medal winning Annie Godfrey of Daisy Roots in Hertfordshire, Lisa Rawley of Fleur de Lys of West Sussex, Chelsea veteran Graham Blunt of Plantbase in Kent, Paul  Seaborne of Pelham Plants in Lewes, Colin Moat of Pineview Plants of Wrotham in Kent, Rachael Castle of Swallowfields, Miles Hayward of Miles Japanese Maples in West Sussex and Steve Edney and Lou Dowle of No Name Nursery in Sandwich, Kent.