Fashioning the Rose exhibition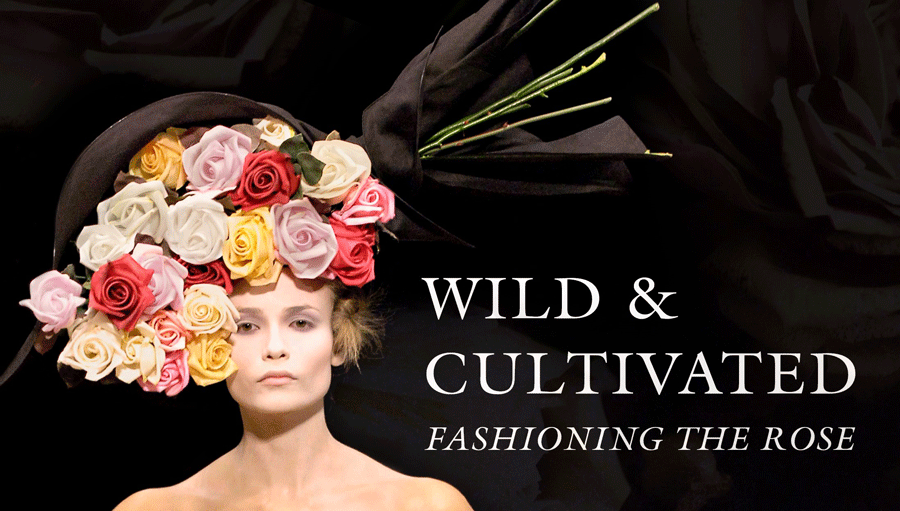 'Won't you come into my garden?
I would like my roses to see you.'
The above quotation, attributed to Richard Brinsley Sheridan (1751-1816) playwright and poet, is an apt one, as the rose and fashion are inextricably entwined. They are both shown seasonally, their appeal is multi-sensorial and they can incite passion and obsession.
'Wild & Cultivated: Fashioning the Rose' is the Garden Museum's spring/summer exhibition, exploring the use of roses in fashion from the Victorian era to today, with designs from Alexander McQueen, Ashish and Comme des Garcons, among other historic and modern collections.It runs from 16th March to 19th June 2022.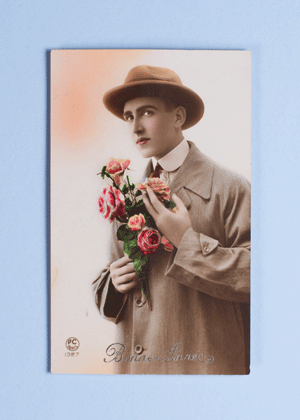 A creative collaboration between guest curator Amy de la Haye and famed set designer Simon Costin, the exhibition will also draw inspiration from the Garden Museum collection and gardens to explore the tensions between wild and cultivated, natural and artificial roses within fashion apparel, image making and contemporary craft practices. (Left: Birthday roses postcard, French 1920s).
The exhibition includes fashions designed by Alexander McQueen and Comme des Garcons shown alongside 'rosy' undergarments dating from the 18th century and the latest gender-neutral designs by Ashish.
Painted and botanical portraits and gardeners' impressions of roses, drawn from the Garden Museum's archive and special loans will also be shown alongside contemporary images.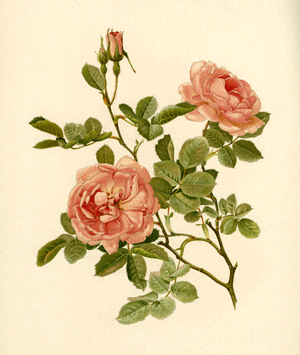 The exhibition will include rarely seen items from the Garden Museum Collection, including Ellen Willmott's volume of botanical lithographic illustrations of roses Genus Rosa (pictured right) and photographs of roses taken by Gertrude Jekyll.
The exhibition will be accompanied by a catalogue and a programme of public events including talks, workshops and a Friday Late.
The Garden Museum is housed in the deconsecrated church of St Mary-at-Lambeth and is the burial place of John Tradescant, the first great gardener and plant hunter in British history. Opening hours are Monday to Sunday 10.30 to 17.00. For more information please visit: www.gardenmuseum.org.uk
Banner image: ©Garden Museum