New garden categories at RHS Chelsea
Two new garden categories are making their debut at the 2021 RHS Chelsea Flower Show this autumn which we think will prove very popular with Show visitors this year.
The Container and Balcony garden categories celebrate designers who have not exhibited at Chelsea before and by the very nature of their size and versatility we think they will provide a wealth of ideas to suit everyday gardeners who do not have the space to create more spacious designs.
BALCONY GARDENS: There are five Balcony gardens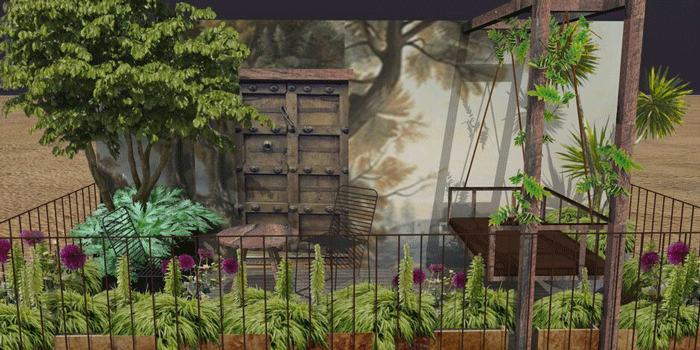 Arcadia, designed by Martha Krempel, (above) offers pure escape with its aged door becoming a portal between reality and fantasy. Planting is lush and green at low level becoming more tropical at canopy height.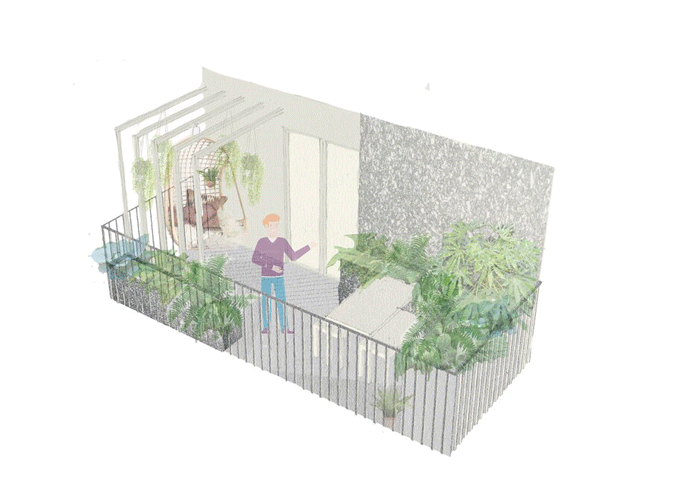 Sky Sanctuary: designed by Michael Coley, (above) offers a quiet place tucked away up high in the sky, designed for contemplation and relaxation.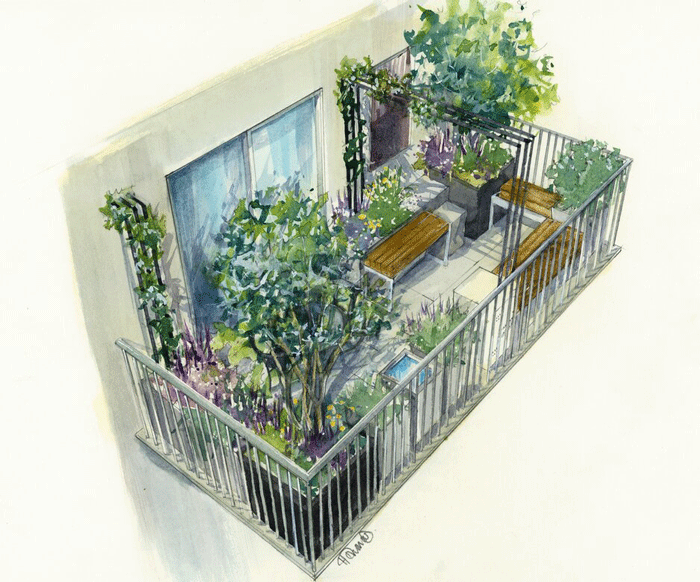 The Landform Balcony Garden: designed by Nicola Hale, (above)a place for the homeowner to relax with plant choices primarily for pollinators.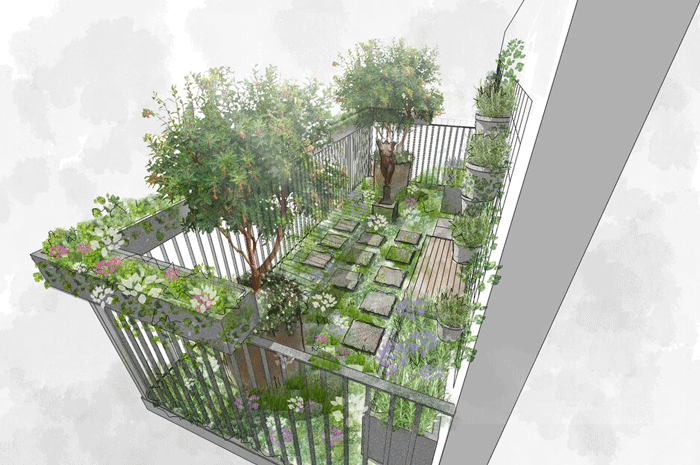 Green Sky Pocket Garden: designed by James Smith, (above) an antidote for busy city living, maximising every part of our outdoor space.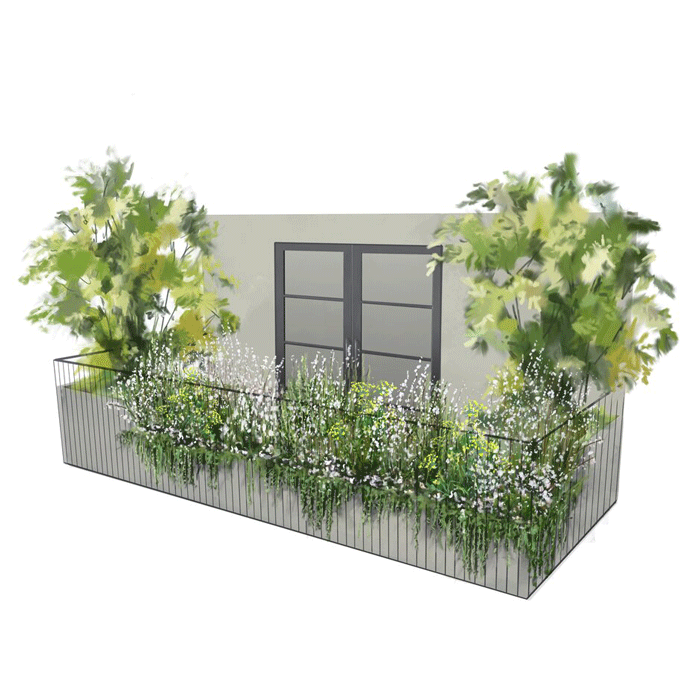 Balcony of Blooms: designed by Alexandra Noble, (above) demonstrating that small spaces can be practical.
CONTAINER GARDENS: There are five container gardens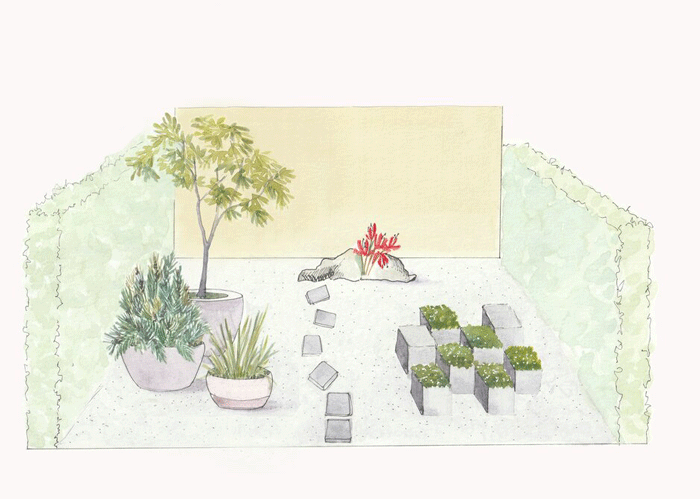 A Tranquil Space in the City: designed by Mika Misawa, (above) a garden for a city dweller seeking tranquillity arranged with pots and with fragments of nature. Small details are inspired by Japanese traditions, autumn seasonal celebration and a way of contemplating life.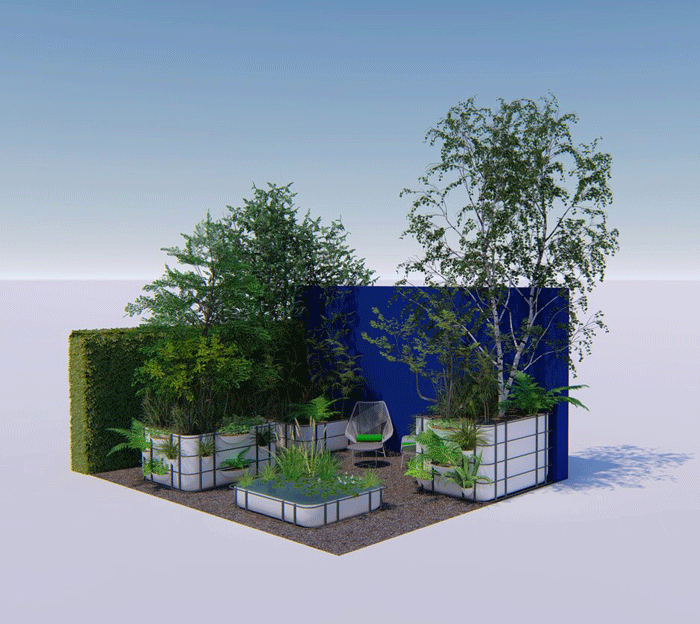 The IBC Pocket Forest: designed by Sara Edwards, (above) inspired by the balconies of Milan's Bosco Verticale and tiny urban forests utilising the Miyawaki method of creating diverse multi-layered forest – this garden is an urban pocket forest.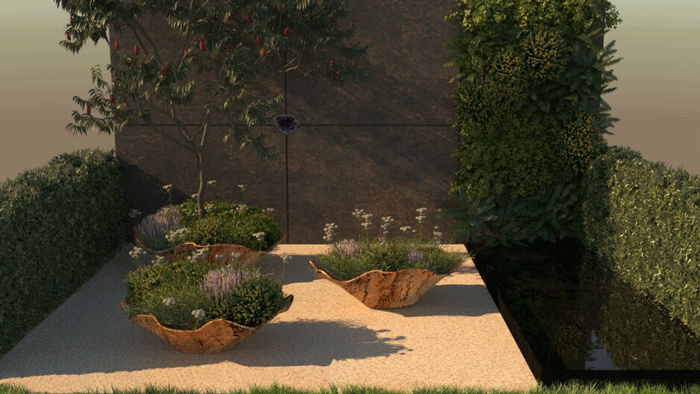 The Stolen Soul Garden: Designed by Anna Dabrowska-Jaudi, (above) where human emotions are given form in this garden, which seeks to draw attention to 'invisible' mental health issues. The living wall at the rear will represent the dark scope of emotions, while planting in the containers symbolise empathy, joy and light.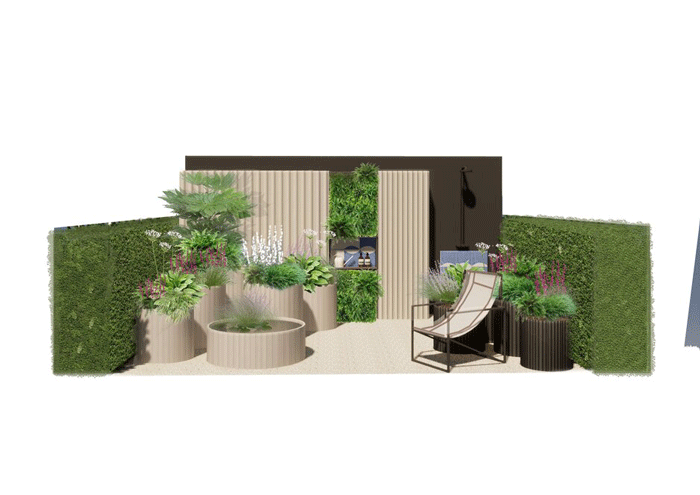 The Hot Tin Roof Garden: Designed by Ellie Edkins, (above) is inspired by a life lived by the beach, but designed for an urban area. Curves are a common theme in the design, from undulating corrugated steel planters, to funky abstract print in the tiles.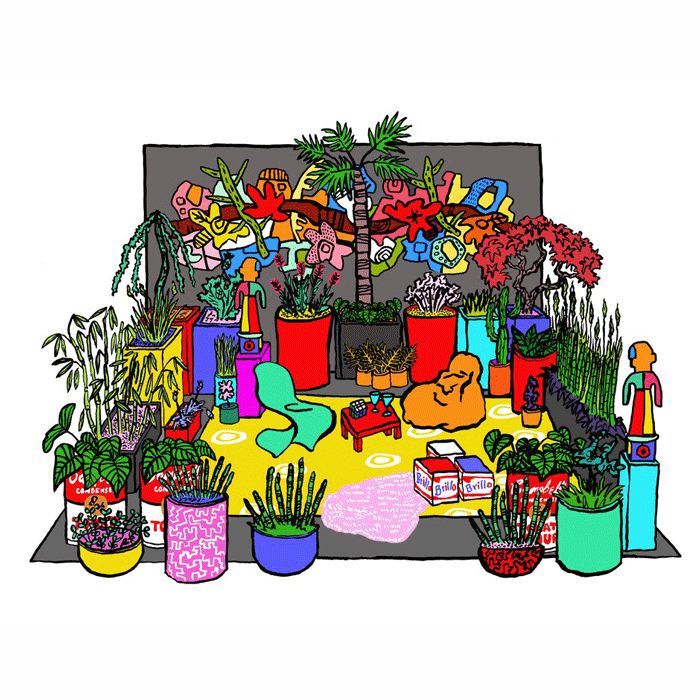 Pop Street Garden: Designed by John McPherson, (above)  a space to jump-start transition from 'lockdown to on-the-town'. Takes inspiration from pop culture, a garden that is bright, bold and playful.
Credits: All images are strictly ©individual designers.