Review: Pure Style in the Garden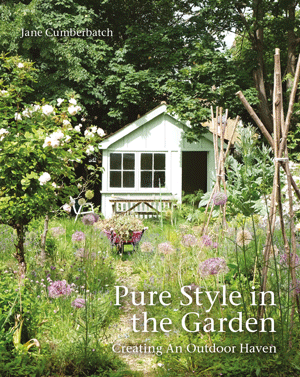 In her new book, 'Pure Style in the Garden – Creating an Outdoor Haven' bestselling author Jane Cumberbatch shares her favourite ideas for planting and colour throughout the seasons and introduces us to her 'pure style' philosophy urging the reader to discover the beauty in the ordinary and every day.
Whether it's the simple pleasure of bringing in a bunch of wild flowers in April or the joy of a rose we have cut from the garden after a summer shower, Jane leads the way in helping us discover how we can furnish a garden like a room or bring nature inside even on the darkest winter days as well as entertaining us with a host of ideas from gardens great and small and gardens in art and literature.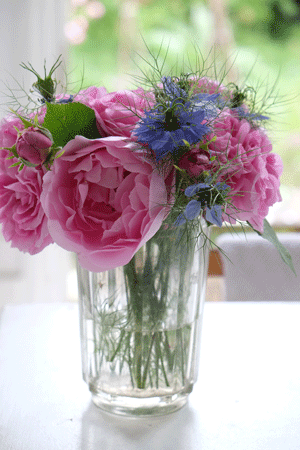 I love books you can dip into over a cup of coffee and find a snippet of information or an idea and Pure Style in the Garden is just that. The author points out that this is a book: … "of snapshots, paintings and notes from my garden which I hope will show you the simplest pleasures and constancy in life even when there's so much out of control."
Referencing how her garden in South London has been a source of beauty, calm and sanity throughout the lockdowns and challenges of the Covid pandemic, Jane reminds us that gardening can be an effective shock absorber in tough times giving us a sense of purpose and positivity.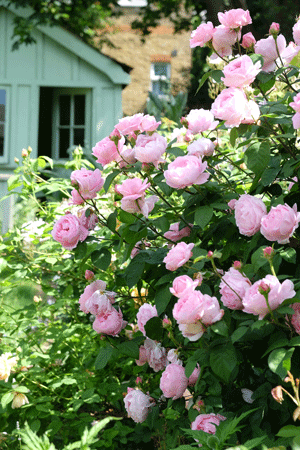 The book is divided into seasons with Jane sharing her favourite ideas for planting and style suggestions. She also muses on garden writers and designers, past and present, with ideas from gardens great and small and gardens in art and literature. It's this wide range of sources that makes this book so attractive. There are gardening quotes, recipes, (the rhubarb and ginger cake is a must), poems and personal reflections on gardening which many of us will at once identify with.
The book is richly illustrated and is very much a visual notebook with excellent photographs and the added bonus of Jane's own paintings.
There is plenty of sage advice, related in a chatty and comfortable way – rather like having a chat with a friend – another strength of this book and one which I personally found appealing. There are also plant lists, advice for caring for pollinators, gardening tools and interestingly at the end a mood board – an idea I think we could all benefit from as each month and season pass.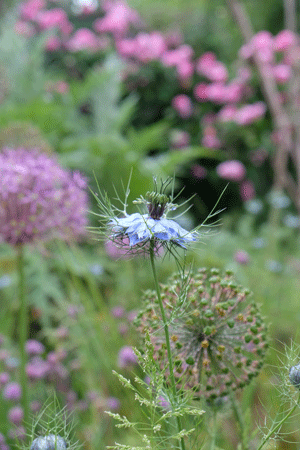 Jane Cumberbatch is a designer, stylist and writer and the originator of the philosophy of 'pure style' which emphasizes simplicity, thrift and longevity. She has worked as decorating editor for House and Garden Magazine, Elle Decoration and the Sunday Telegraph magazine. She is also the author of several books. Her south London home is frequently used for location shoots for magazines and TV.
'Pure Style in the Garden' by Jane Cumberbatch is in hardback at £20, published by Pimpernel Press – www.pimpernelpress.com
A review copy of this book was kindly supplied by the publisher.
All images are strictly ©Jane Cumberbatch/Pimpernel Press.