Switzerland Tourism sanctuary garden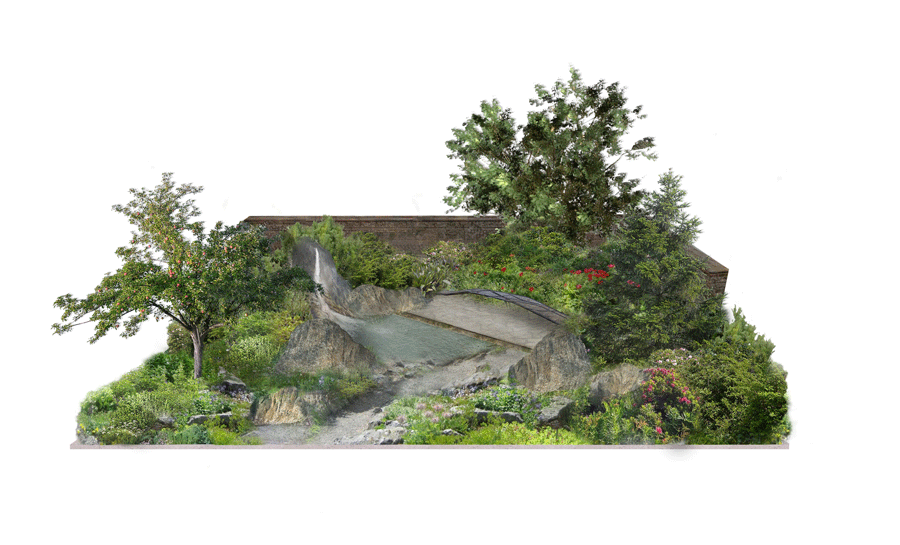 British landscape architect and garden designer, Lilly Gomm, will compete in the Sanctuary Gardens category at the 2022 RHS Chelsea Flower Show with a garden for sponsor Switzerland Tourism.
Switzerland Tourism, in partnership with the Ticino, Bern and Lake Geneva Regions of the country, are bringing a garden that highlights some of the many reasons to visit the picturesque cities and scenic countryside of Switzerland.
Lilly has created an imaginary personal haven drawing together the unique flora typifying the country's different regions. 'A Swiss Sanctuary' is a mix of alpine and Mediterranean planting to illustrate Switzerland's distinctive and rich natural landscapes as well as demonstrating bringing different types of plants together within a small space without fear.
The Swiss ethos for sustainability will be emphasised as well as conveying the year-round appeal of Switzerland as a destination – spring for culture and festivals, summer for hiking and outdoor activities in the Alps, autumn for food and wine and winter for sports and pure white panoramas.
Key plants include fruit trees (widely seen throughout the Swiss landscape), Scots pine (seen in the natural forests across the country), Edelweiss (a symbolic Swiss plant), gentian and roses.
Large stones will represent mountains in the landscape and the design will also incorporate a water feature gently falling into a central body of water brushing a seating area, mimicking the waterfront edges seen by many of Switzerland's clear water lakes.
Lilly has designed show gardens at RHS Chelsea, RHS Hampton Court Palace and RHS Tatton Park, showing the importance of outdoor spaces and our responsibility to create and maintain biodiversity within our gardens. As a landscape architect, Lilly works on a diverse range of projects in both the UK and abroad.
We wish Lilly and her team every success in the build-up to their Chelsea garden.
Garden image strictly ©Lilly Gomm