Secret Garden Sanctuary for Chelsea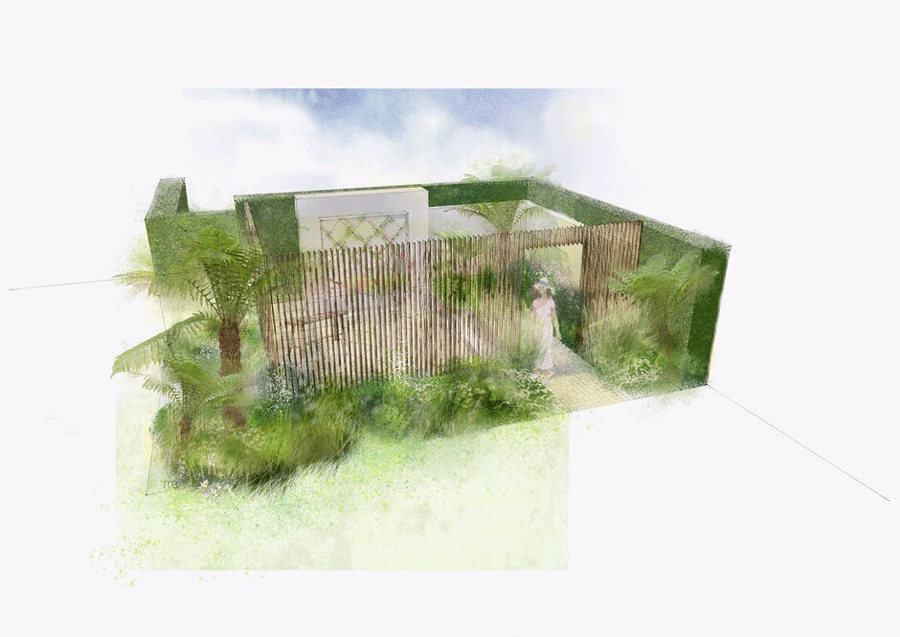 The Boodles Secret Garden, designed by award-winning Thomas Hoblyn, at this year's RHS Chelsea Flower Show (21st to 26th September 2021) is inspired by the well-loved children's story by Frances Hodgson-Burnett.
The garden is an interpretation of the journey to an enchanted, life-changing sanctuary and will feature tree ferns, grasses and spires of Verbena hastata in a palette of muted greens and creams.
The design incorporates a hand-crafted wall which has been created by furniture maker Jan Hendzel Studio from sustainably sourced oak. The viewer is encouraged to look through the intricately carved, louvred oak wall into an enchanted, secret garden brimming with jewel-like plants.
Autumn snowflakes, Dahlia campanulate and Fuchsia magellanica var. molinae will introduce droplet structures and soft pink, the corporate colour of Boodles, the garden's sponsors.
Highlighting the importance of finding an inner sanctuary to restore and enhance life after uncertainty and crisis, the garden provides a space in which to heal and move forward.
The design brings together British craftsmanship and contemporary design. After the show the structure will move to Boodles, Sloane Street, and the planting will be donated to The Message Trust, a charity supporting families in the North of England.
Thomas Hoblyn is a well known figure at both RHS Chelsea and RHS Hampton Court and the winner of three RHS Gold and four Silver Gilt medals.
Image of garden design: ©Thomas Hoblyn